Brisbane's western corridor is undergoing a population explosion that is only expected to escalate.
Young families in search of space and affordable housing are moving to Ipswich and surrounding suburbs in droves, making it the fastest-growing local government area (LGA) in regional Queensland for the last two years.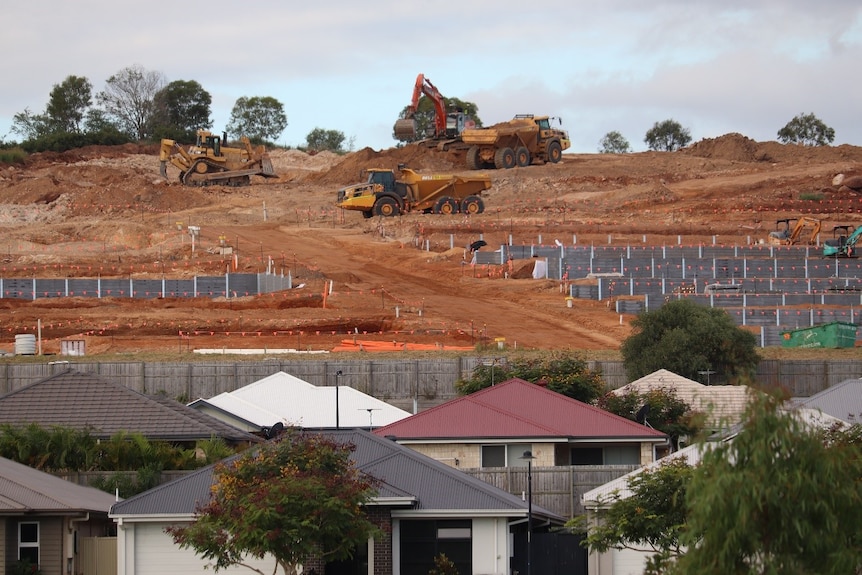 The population of Ipswich is expected to double and overtake the Sunshine Coast within 20 years and nowhere is that growth more evident than in the Ripley Valley.
For kilometres along the Centenary Highway, drivers speed by hectares of cleared land, rapidly-built homes and shopping centres and signs selling the Australian dream.
The valley is subject to Priority Development Area declaration — a special state government power brought in quickly during the Bligh government that reduces red tape to accelerate and coordinate development in rapidly growing areas.
But the legislative instrument also reduces the capacity of landholders to object to plans and appeal against decisions.